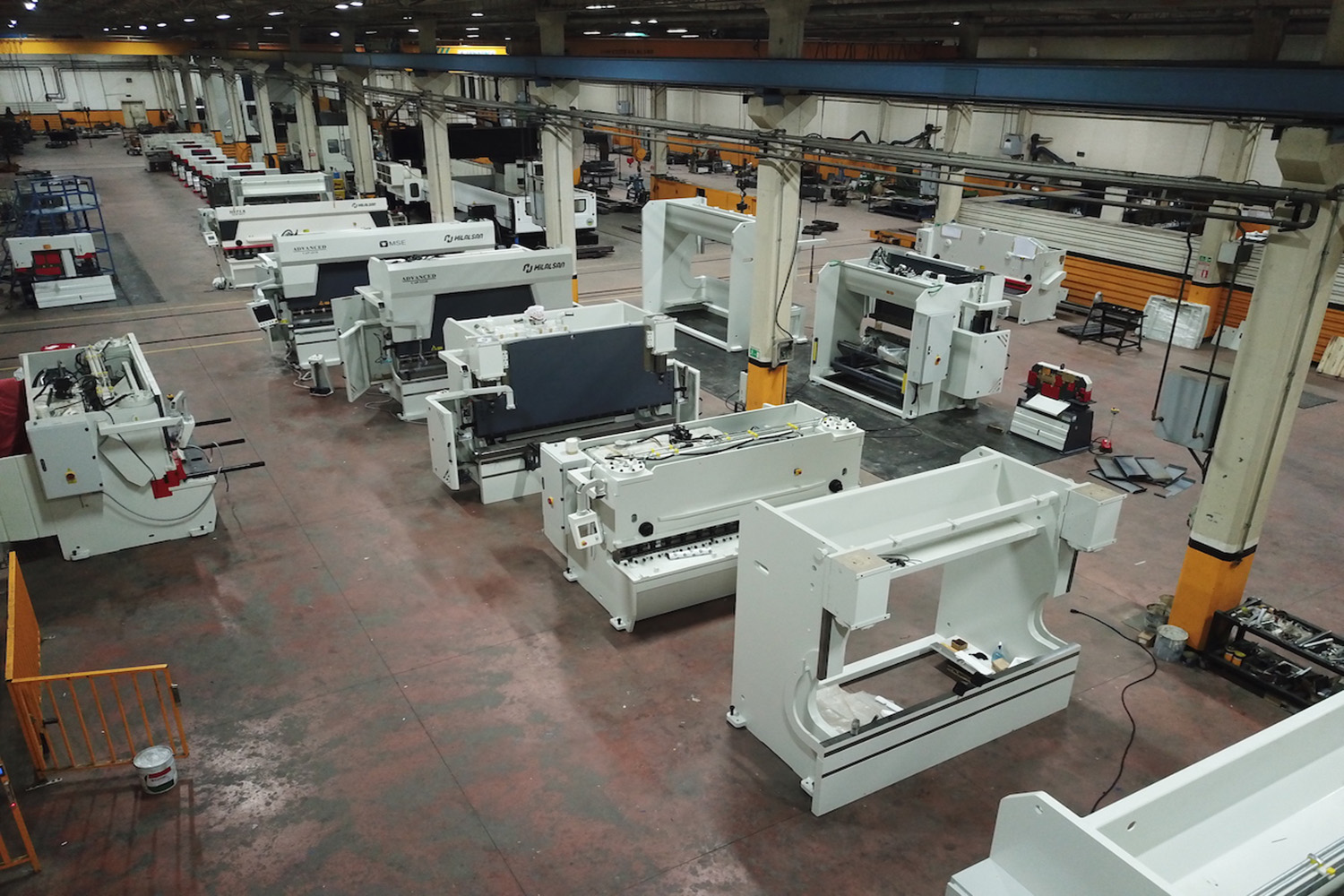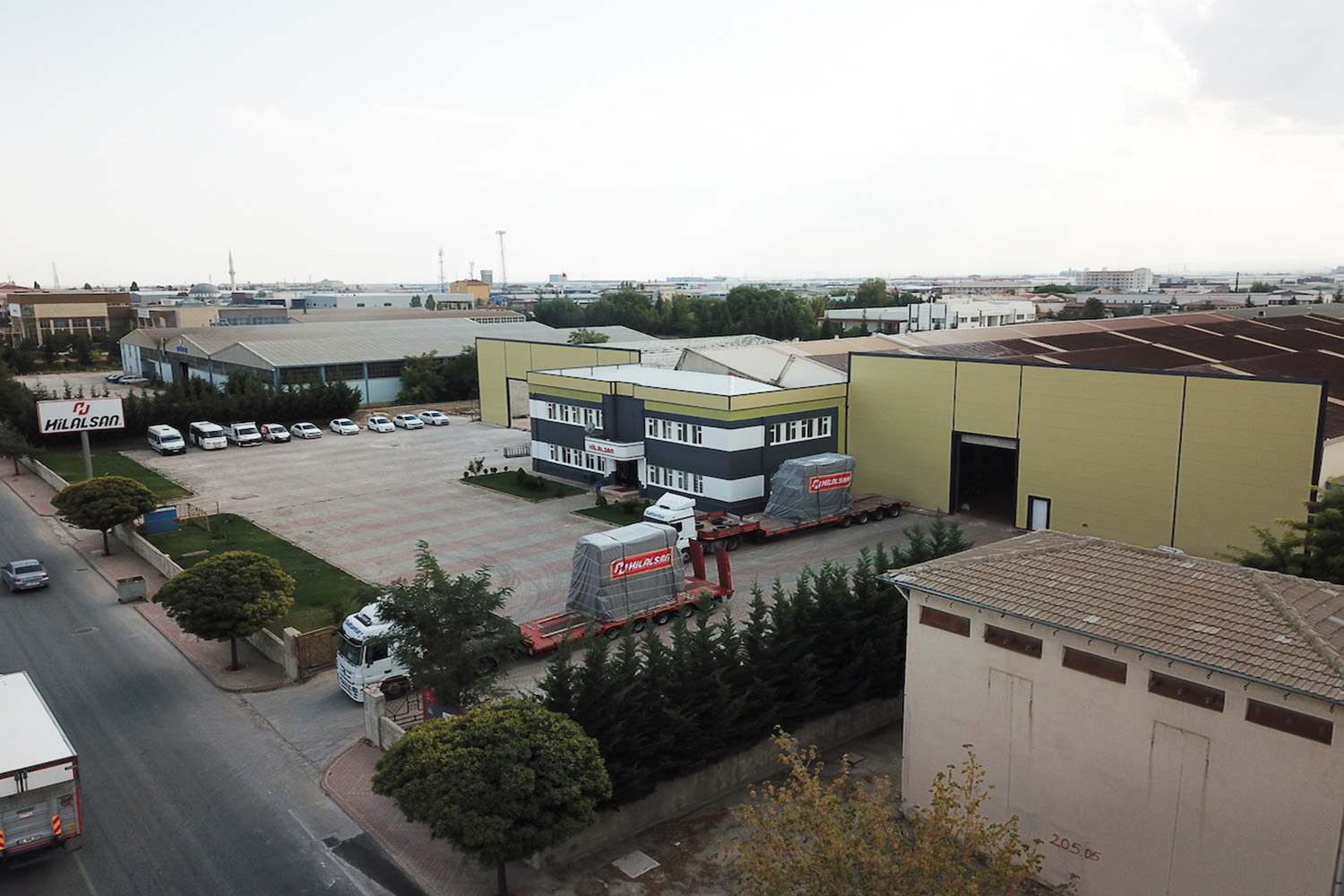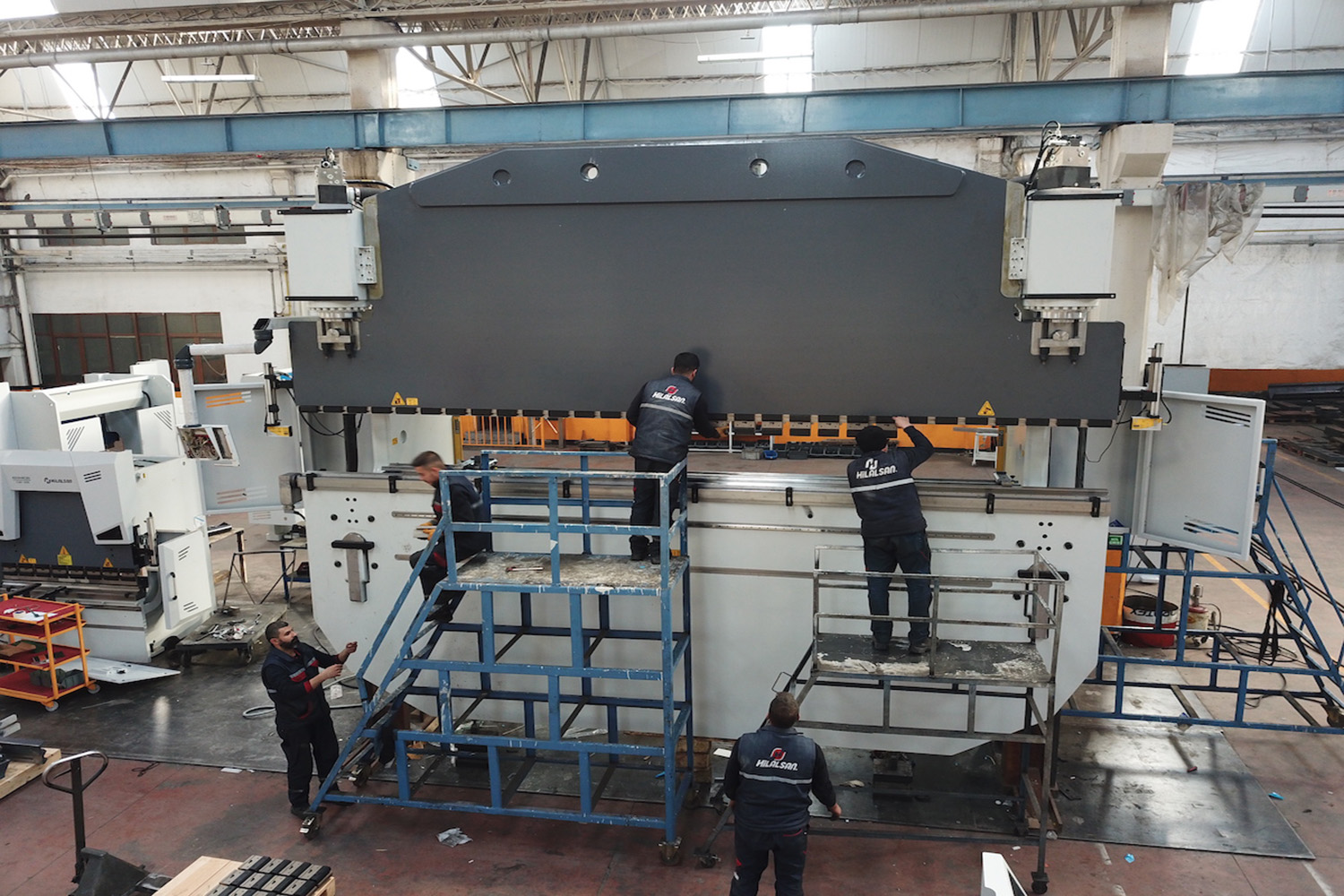 Machinery manufacturers continue to grow in global markets with exports. According to the data of the Machinery Exporters' Association (MAİB), the sector, which reached an export figure of more than 25 billion dollars in 2022, started 2023 with a record. Turkey's machinery exports increased by 20.1 percent in value in January 2023 compared to the same period of the previous year, and the figure of machinery exports was 2.1 billion dollars. Machinery manufacturers, who have the opportunity to compete in export and global markets, overcome crises such as inflation, exchange rate and supply with exports. Mustafa Coplan, Deputy General Manager of HILALSAN Makine, said that they have grown with exports in global markets, especially in Europe.
CNC machines manufacturer HILALSAN Makine was founded in 1984 to manufacture manual sheet shears in a 60 square meter workshop. Today, the company, which has 20 thousand square meters of gross and 10 thousand square meters of active usage area, produces hydraulic combined shears, hydraulic spinning presses, guillotine shears with reducer, CNC hydraulic angle adjustable guillotine shears and CNC hydraulic press brakes. Mustafa Coplan, second generation manager of HILALSAN, made evaluations about the brand's targets and developments in the sector.
"Machines producing machinery will become widespread"
Saying, "We work for Turkey and produce added value," Mustafa Coplan said, "With this awareness, we export 90 percent of our production with our active dealership network in approximately 40 countries. Our company is one of the first exporters of Konya. We export to many countries from Africa to Russia, from South Korea to Vietnam, especially to Europe and America. We are moving towards becoming a world brand with a visionary production approach."
Noting that they turned from construction shears to pipe bending machines and hydraulic presses, Coplan said, "With the effect of limited human resources, Industry 4.0 Industrial Revolution is taking place. In some parts of the world, there are factories that are described as 'lightless factories'. In these factories, there are not people who produce machines, but machines that produce machines. Such machines will become widespread in Turkey in the near future. As a brand, we produce machines with this understanding with 5 axis CNC machines of European origin."
"We expect our state to expand foreign trade intelligence"
Emphasizing that they do not have the idea of "Let's grow fast and work only with a focus on financial gain", Mustafa Coplan noted that they do not like bureaucracy as a manufacturer, and said, "We have high expectations from our government, but we expect them to expand foreign trade intelligence for companies that will export. We are in an incredibly competitive environment. Now there is a world market and we are all players of this market". Reminding that energy-saving machines are preferred with the rise in energy prices in global markets, Coplan said: "Consumers, business besides protecting their profits; It also shapes its productions with social responsibility awareness such as environmental awareness and effective use of energy resources. In this context, as HILALSAN, we are offering the most environmentally friendly new generation 'hybrid CNC press brake' machine ever produced, compatible with Industry 4.0, to the service of our users.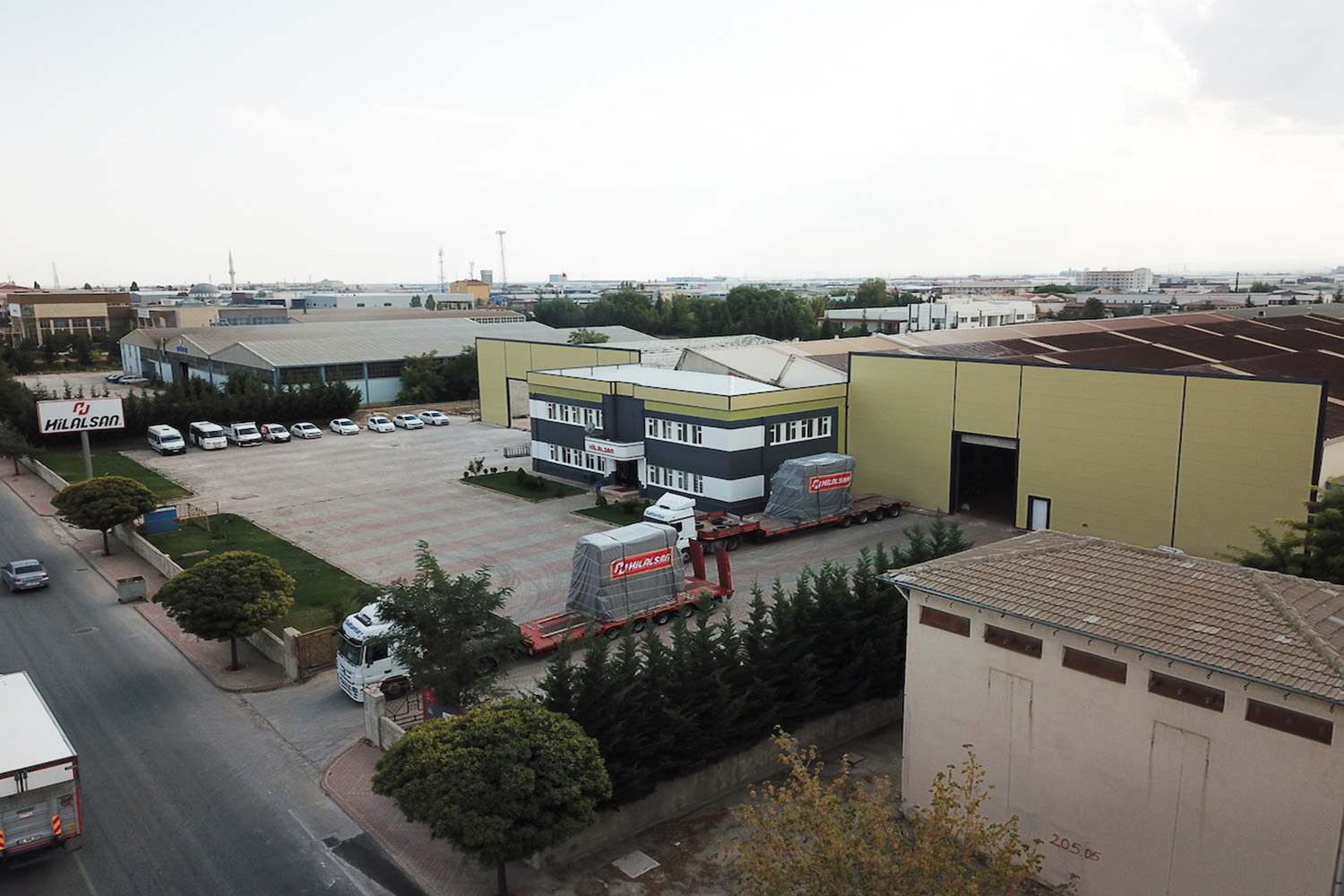 "We cannot reach the real potential due to poor quality and cheap production"
Stating that they offer global brands the opportunity to examine domestic production machines in fairs such as Germany EuroBlech, USA Fabtech, Istanbul Maktek, Mustafa Coplan said, "We are in a strong position in the sheet metal processing machinery sector in Turkey, especially in the European market, but unfortunately we cannot reach the real potential due to poor quality and cheap production in some countries." recorded his words. Saying, "Creating value for our customers and responding to their expectations with quality and stability is our first priority," Coplan said, "By adopting innovation and continuous development as the basic principle, we are taking firm steps towards becoming a global company that best represents our country in global markets."
"Our biggest problem is the lack of qualified personnel"
Coplan stated the following: "The machines we manufacture are not manpower-based, but technology-based CNC machines. Our biggest problem is the lack of qualified personnel, so we cannot increase the production volume at the desired level. We are also experiencing supply problems due to inflation and the chip crisis. Instant currency fluctuations can also affect our production. Because our production is a job that requires a process. Rising prices in the process put us in trouble. For this reason, we even suffer from some products."
Stating that they focus on global markets due to these and similar problems, Coplan noted that they are the company that adapts to the trends the fastest in Europe and said, "We have to reduce our production due to supply questions. We can already produce about 20 machines per month. As an exporter, we may encounter different problems. As HILALSAN, we are trying to overcome all these crises with global collaborations, innovative production processes and value-added products."
As machinery manufacturers, the biggest export market Emphasizing that they are European Union countries, Coplan said, "The biggest export market of machine manufacturers is in Europe. In Europe, where we once had intense competition, we are now reaching our growth targets with exports. When we add other markets, we can say that machinery manufacturers overcome the crisis with exports."