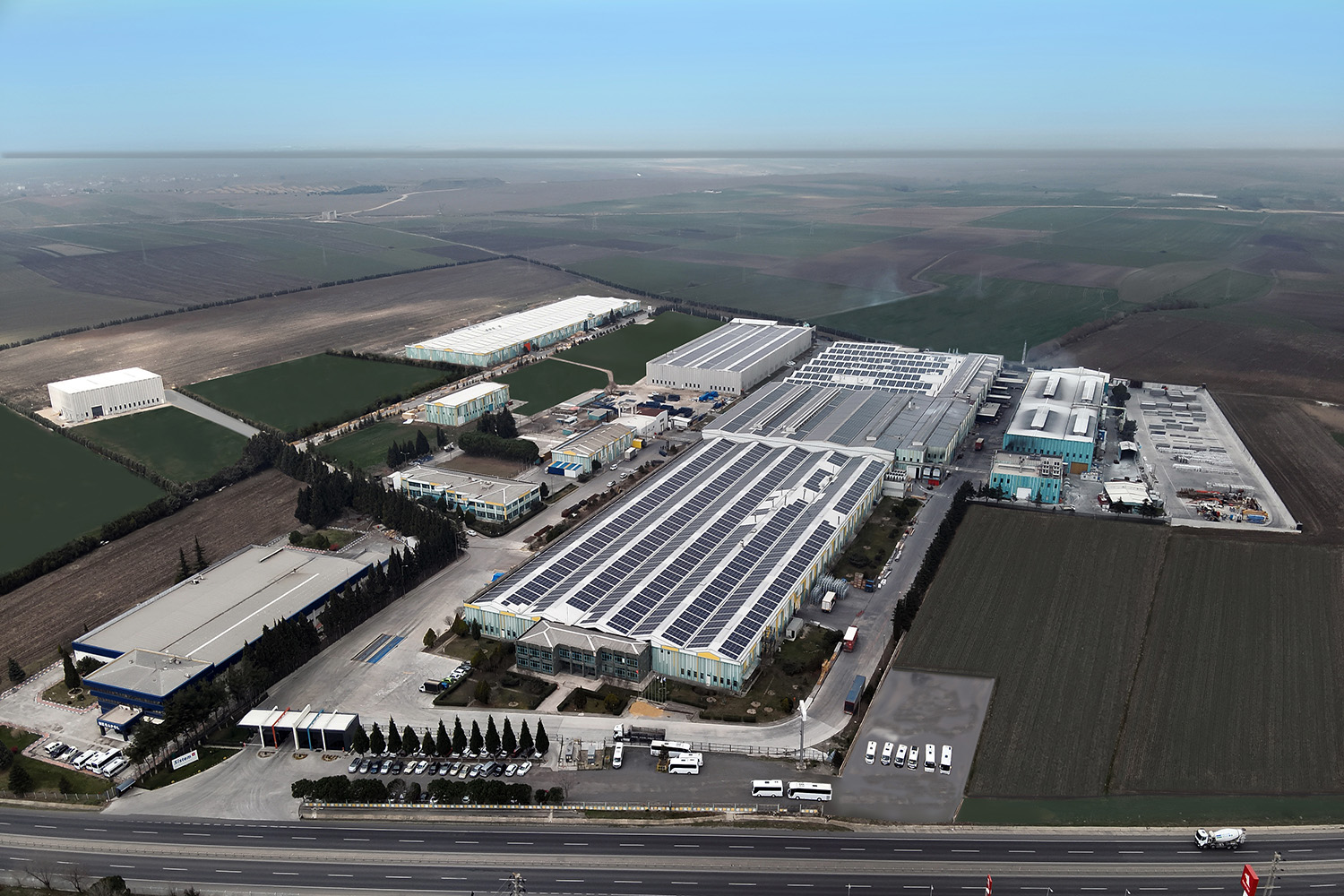 With its investments in SPP, it meets 25% of the electrical energy
Sistem Aluminum, which leads the sector with its environmentally friendly approach, aims to reduce its carbon footprint by 55 percent in 2030 and to reach zero emissions in 2050 for a sustainable future. The company, which allocates 20 percent of its investments in 2022 to Solar Energy Systems (GES), meets 25 percent of the electrical energy it spends today from GES.
Developing aluminum profiles for sectors such as construction, automotive, aviation, maritime, white goods, lighting and energy, Sistem Aluminum carries out studies to reduce its carbon footprint. The company, which allocated 20 percent of its total investment budget to SPP projects last year, started to meet 25 percent of the energy it consumes from this source.
"We are working on alternative green energy investments"
Stating that they have an annual aluminum profile production capacity of 103 thousand tons, Sistem Aluminum Executive Board Chairman Ayhan Yerekaban said, "We meet 25% of our total electrical energy needs with our SPP investment, which we have commissioned in our Tekirdağ Ergene factory. We are working on alternative green energy investments to increase this rate. Accelerating our sustainability steps is one of our top priorities. We have determined our strategy in this regard, we have prepared our three-year business plan. We will publish our first Sustainability Report in 2023".
"Aluminium also significantly increases energy efficiency"
Adding that strong, lightweight, corrosion-resistant and recyclable aluminum enables the construction of a sustainable structure, Yerekaban said, "Aluminum, a material that can be recycled and reintroduced into production, is considered one of the most critical components of sustainable and green buildings. Today, aluminum is preferred instead of many materials in construction and architectural decoration. The material, which reflects solar energy, enables the building to gain green building status in Leadership in Energy and Environmental Design (LEED) standards; It also significantly increases energy efficiency. Accurate and effective use of heat is facilitated by using aluminum in buildings. Aluminum contributes to the efficient use of energy resources by saving energy.